DarkHouse is a multi-disciplinary practice that spans lighting design, architectural consultancy, and commercial production design. It was founded by Mark Dyson in 2014, and has grown into a collective of lighting designers and technical specialists who are employed on a project basis. These including audio engineers and AV designers, electrical and robotics engineers, glass artists, sculptors, metal fabricators, designers, project managers, stage managers and technical crew for live events. Theatrical services design consultants include electro-acoustic engineers, AV system designers and architectural lighting designers.
Dr Mark Dyson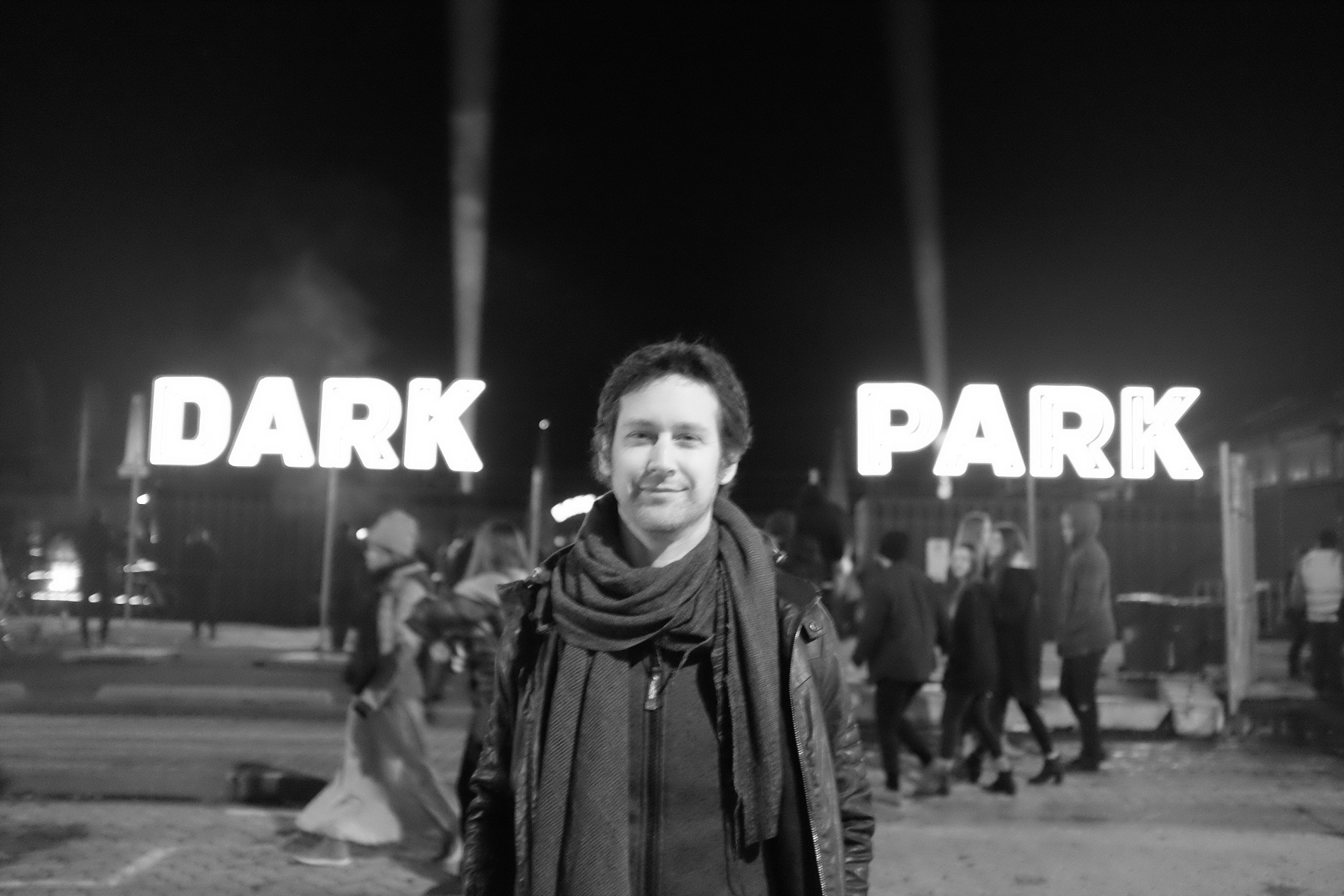 Mark has worked as a lighting designer and consultant for well over 20 years. The core principle that animates his work is the idea of light as a design tool, and the challenge of using light to change form. The explication of this principle is manifest on stage, in architectural design, in festival and event design. Mark has a strong academic background, with a doctorate in art history and continues to teach. Currently based between Sydney and Canberra, his career has been worldwide.
Mark's significant career began in Europe, where he was based for a decade. He specialized in lighting large scale, multi-media events, which have included Nelson Mandela's 90th birthday, Queen Elizabeth's 80th birthday celebrations, and Elton John's yearly White Tie and Tiara Ball. Mark has designed and operated lights for, amongst others, Justin Timberlake, James Brown, Elton John, the Kings of Leon, and more recently LORDE. Returning to Australia in 2010 to complete postgraduate studies, Mark started DarkHouse in 2015. Since his return he has built up a significant commercial client base, has been a recurring light artist at VIVID light festival in Sydney, is resident lighting designer at the State Theatre and lighting designer for the Dark MOFO Festival since 2016.
At the other end of the production spectrum Mark also works as a lighting designer in theatre and performance. He specialises in contemporary dance, and along with lighting works for such flagship companies as Sydney Dance, he has been the Co-Director – along with sister and choreographer Clare Dyson – of the Brisbane based contemporary dance company, Company Clare Dyson, which has been producing innovative and exciting new work for over 12 years, touring both nationally and internationally.
Mark's work has more recently turned toward museum and visual art installation, including spatial and sculptural lighting design. He designed the immersive gallery experience at the Sir John Monash Museum in northern France, and regularly collaborates with major Australian visual artists. Mark's theatrical services consultancy work includes the technical specification of AV and theatrical services for theatres, live music and events venues.  Importantly for his consultancy work however, Mark remains a practicing lighting designer, with current working knowledge of the industry and strong ties to the national touring circuits of the performing arts.
Maintaining an academic strand in his career, Mark also lectures in Spatial Lighting Design at UTS, in the Masters of Architecture program; has developed and taught numerous commercial industry training courses in lighting and production design; has tutored at NIDA in the open program; and is a visiting lecturer at ANU. Mark holds a bachelor's degree with honours in art history and philosophy from the Australian National University, and a PhD in new media and photographic theory from the Art History Department of the University of Sydney.